Instagram and the Visual Web
Your church's online presence must become more visual.
For quite some time now, I've been harping on about adding more pictures to your website of real people in your church. I've also suggested that you think of ways to share and organize information with graphics instead of long blocks of text.
But if you still doubt the power of images, look no further than Instagram's record-setting Thanksgiving Day. Ten million Thanksgiving-related pictures were shared. During peak moments, more than 200 pictures were posted every second.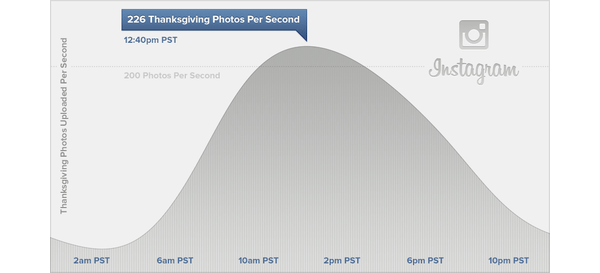 If you don't know Instagram, it's time the two of you met. At its core, Instagram is about sharing pictures with a minimal amount of text. Friends can like or comment on photos. It's like taking Facebook and removing everything but the pictures. (It's worth noting that Facebook owns Instagram, although it's still functioning as a separate project.)
I'm not saying your church needs to use Instagram, but you should recognize that its popularity exemplifies the increasingly visual web.
The right image can say more than a block of text. Some cliché experts would even suggest that it's more powerful than 1000 words. The web isn't an epic novel. People who come to your website aren't looking for a complex narrative. They want to find the information they're looking for, and they want to find it quickly.
Yes, quality writing still matters. Being creative with the words you use makes your website stand out. But think about how images could replace some of the things you write—because your words become even more powerful if there are fewer of them on a page.